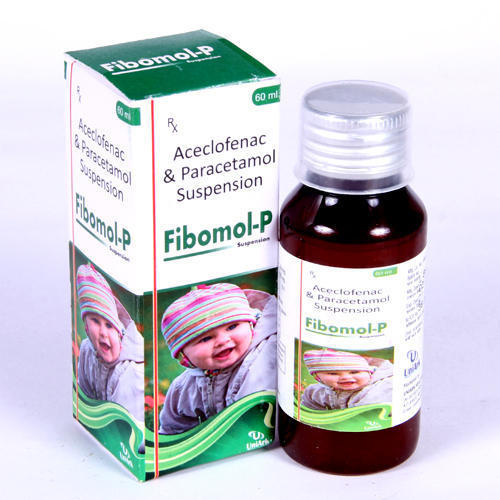 Aceclofenac & Paracetamol Syrup
Product Code : 08
Product Description
Aceclofenac & Paracetamol Syrup
We Salvavidas Pharmaceutical Pvt Ltd are a leading Manufacturer and Exporter of Aceclofenac 50mg Paracetamol 125mg syp in different strength and packing. Our manufacturing facility is certified with WHO-GMP.

Composition:-

Aceclofenac 50mg Paracetamol 125mg
Product Type :Finished Product
dose : 60 ml
type : syp
Usage: Clinical,Hospital
We manufacture and export our brand.We also offer private
labelling
, Contract manufacturing service.
Aceclofenac & Paracetamol Syrup
We Salvavidas Pharmaceutical Pvt Ltd are a leading Manufacturer and Exporter of Aceclofenac 50mg Paracetamol 125mg syp in different strength and packing. Our manufacturing facility is certified with WHO-GMP.

Composition:-

Aceclofenac 50mg Paracetamol 125mg
Product Type :Finished Product
dose : 60 ml
type : syp
Usage: Clinical,Hospital
We manufacture and export our brand.We also offer private
labelling
, Contract manufacturing service.