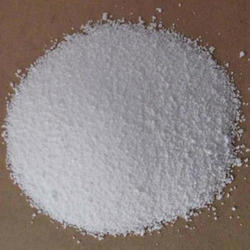 Bronopol
Product Code : Bronopol
Product Specifications
Drug Type

:

Medicine Raw Materials
Ingredients

:

Bronopol
Physical Form

:

Powder
Storage Instructions

:

Stored in a clean, cool, dry area; keep away from moisture and strong, direct light/heat.
Product Description
Product Name : Bronopol

Grade : IP / BP / USP
Therapeutic Category : Preservative
CAS No : 52-51-7
COA : Available
MSDS : Available
Description:
Bronopol is used as an antimicrobial.The use of bronopol in personal care products (cosmetics, toiletries).
Packaging details:
25kg/drum with double plastic bags inside; packed in a cardboard drum or fiber HDPE drum.
Storage:
Stored in a clean, cool, dry area; keep away from moisture and strong, direct light/heat
Shelf Life:
5 years if sealed and store away from direct sun light.
Additional Information:
The most common markets for this product include the following countries. Please inquire with us if your country or region is not listed:
Asia: Afghanistan, Israel, Jordan, Pakistan, Russia, Saudi Arabia, Singapore, Syria, Philippines, Turkey, Turkmenistan, Uzbekistan, Yemen, Vietnam, Indonesia, Malaysia, Iran, Tajikistan, etc.
Africa: South Africa, Uganda, Nigeria, Ghana, Kenya, Mauritius, Botswana, Egypt, Ethiopia, Libya, Sudan, Congo, Gambia, Ivory Coast , etc.
North & South America: USA, Canada, Panama, Trinidad and Tobago, Costa Rica, Puerto Rico, Dominican Republic, Argentina, Guatemala, Guyana, Peru, Bolivia, Venezuela , Brazil, Bahamas, Ecuador, etc
Europe: Austria , Azerbaijan, Belarus, Belgium, Cyprus, Czech Republic, Denmark, France, Georgia, Germany, Hungary, Ireland, Iceland, Netherlands, Norway, Poland, Spain, Sweden, Switzerland, Ukraine, United Kingdom (UK) , Latvia, etc.
OCEANIA: Australia, New Zealand, Fiji, etc.
Tags:
Bronopol Manufacturers India, Bronopol suppliers India, Bronopol Exporters India, Bronopol Powder Manufacturer India, Bronopol Powder Supplier India, Bronopol API Manufacturer India, Bronopol API Suppliers India, Buy Bronopol Online India, Bronopol Price, Bronopol Bulk Drugs Manufacturer India, Bronopol.