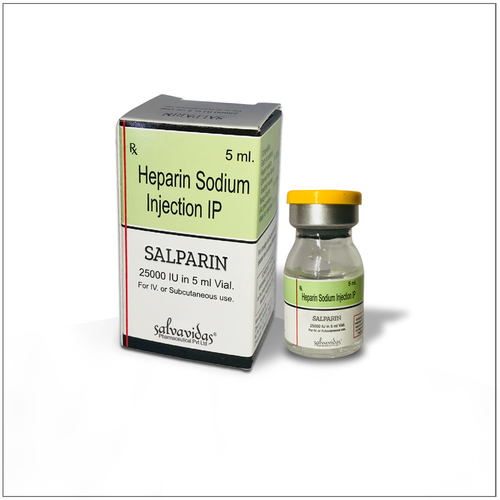 Product Description
Composition

Heparin 25,000 I.U

Drug name : Heparin
Strength : 25000 iu
Packing : vial

Product Type : Finished Product
Dose/Strength (ex. 1 mg or 1 ml): 25,000 I.U
type : Ampules
Usage: Clinical,Hospital

Uses :
Heparin 25000iu injection is used in the treatment of heart attack, deep vein thrombosis (blood clot in deep veins) and pulmonary embolus (blood clot in lungs)
Heparin 25000iu injection prevents the formation of harmful blood clots.

Side effects :
Bleeding
a light-headed feeling, like you might pass out.

We manufacture and export our brand.We also offer private labelling, Contract manufacturing service.
Specifications
| | |
| --- | --- |
| Generic Name | Heparin |
| Dosage Form | Injection |
| Type | Finished Product |
| Strength | 25000 IU |
| Pack | Single Vial |