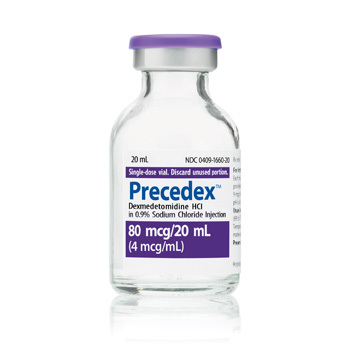 Product Description
In the entire pharmaceutical industry, our company is a well-known exporter of a wide stock of Precedex Inj (Dexmedetomidine Hydrochloride Injection). The injection is indicated for the sedation of non-intubated patients before and during surgical and other procedures. With the help of our expert pharmacists, we make sure to source this Precedex Inj (Dexmedetomidine Hydrochloride Injection) from reputed vendors in the market.

PrecedexTM is indicated for sedation of initially intubated and mechanically ventilated patients during treatment in an intensive care setting. Precedex should be administered by continuous infusion not to exceed 24 hours.

Precedex has been continuously infused in mechanically ventilated patients prior to extubation, during extubation, and post-extubation. It is not necessary to discontinue Precedex prior to extubation.
Key points:

This is a sterile and nonpyrogenic solution suitable for intravenous infusion

Preparation of Solution:
Strict aseptic technique must always be maintained during handling of Precedex.Parenteral drug products should be inspected visually for particulate matter and discoloration prior to administration, whenever solution and container permit.
Specifications:

Brand : Precedex Inj
Contain : Dexmedetomidine Hydrochloride inj
Strength : 80mcg/20ml ,100mcg/2 ml, 100mcg/1 ml
Packing : Vail
Dosage Adjustment:
Due to possible pharmacodynamic interactions, a reduction in dosage of Precedex or other concomitant anesthetics, sedatives, hypnotics or may be required when co-administered.Dosage reductions may need to be considered for adult patients with hepatic impairment, and geriatric patients.